Mace Group
Successful migration of over 30,000 images into a centralised library
Improved the quality of images used in marketing collateral
Firm-wide access allows employees to find the images they need, from anywhere in the world
With over 30,000 graphics files spread globally across countless server locations, Mace's information manager sought a solution to efficiently manage these resources in a centralised location. They required a solution that was robust enough to handle their growing image library while also being intuitive enough to enable their 4,500 end users to independently locate and use high-quality graphics for brochures and presentations. With OpenAsset, the image librarian has total control of the photo library from uploading to keywording, and end users now have a single source of project photos, infographics, and other graphic resources.
THE MACE GROUP TEAM
Caryn Burrow
INFORMATION MANAGER
Gemma Goulder
IMAGE LIBRARY COORDINATOR
SEARCHING FOR A SOLUTION
Project teams were keeping graphic resources like stock imagery and project photos in folders. Resources for each project were managed separately, with project teams operating as separate entities with unique workflows. As the company continued to win business, the need for a centralised photo library was becoming exponentially more important.
Moreover, I needed a way to ensure that high quality images were being used, rather than outdated or low resolution images. With images scattered across the globe, it was nearly impossible to monitor which graphics were being used to create marketing materials.
SHAREPOINT INTEGRATION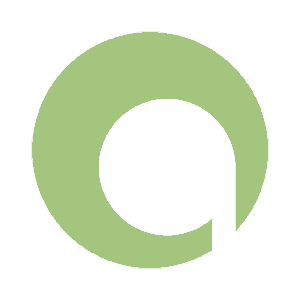 Mace's marketing team produces a fair amount of infographics, which are used in presentations and marketing collateral. While Mace already had an existing SharePoint Word library to maintain a searchable library of infographics, the system was cumbersome when it came to uploading and downloading the actual images.
By integrating OpenAsset with SharePoint, the team is able to continue managing text descriptions of the infographics in the SharePoint library while directing users to access the graphics via OpenAsset. Managing infographics as a separate category in OpenAsset allowed the team to set up custom fields specific to these type of graphics, and a basic workflow setup for approval.
With the AssetBar, users simply drag and drop the infographics into InDesign or PowerPoint. If there is a new version of the infographic available, the image librarian uses the "Replace File" feature to upload new versions of the infographic. Using OpenAsset to replace the image, all the InDesign links and existing descriptive text and keywords associated with the image are preserved.
RESULTS
We created different categories to manage employee photos, event photos, infographics, and project photos separately within OpenAsset. The library has been widely adopted throughout the organisation. End users are able to find the photos they need quickly and easily, without asking me where images are.
Everyone uses Albums. If you're working on a big bid, you may have 5 people working on it. We create albums which are essentially "mini-libraries" that we can share amongst the bid team.
Life is easier – sharability is amazing. People know that they will find the photos they need in OpenAsset themselves, and create their own contact sheets.
OpenAsset is perfectly aligned with the goals that we have for photo management.
AboutMace Group
Mace is an international consultancy and construction company, offering highly integrated services across the full property and infrastructure lifecycle. They are experts in programme and project management, cost consultancy, construction delivery, and facilities management. They thrive within a collaborative and entrepreneurial culture, constantly striving to find better solutions to complex infrastructure and property challenges.
Click here for an introduction to OpenAsset
book a demo